"Gold of Bengal", a research project on an bio composite based on jute.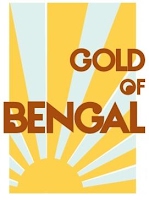 Corentin de Chatelperron arrived in Bangladesh in 2009 to participate to Tara Tari's development, Yves Marre's shipyard. At the time, Corentin de Chatelperron helped Yves Marre in the finalization of the first unsinkable fishing boat prototype in Bangladesh! Within the shipyard, Corentin de Chatelperron laminated his own boat in the prototype's mold using 40% of jute fiber. He improved it for the oceanic navigation with TaraTari team's help. Marc Van Peteghem validated the stability tests and supported the project by helping Corentin de Chatelperron gathering all required navigational equipment. Corentin de Chatelperron then sailed the road that Yves Marre took with his barge but in reverse, from Bangladesh to France, and baptizes/calls his boat "Tara Tari", honoring the shipyard it was built in.
When Corentin de Chatelperron went back to Bangladesh, he launched the research project on jute fiber, "Gold of Bengal", which Watever supported during 3 years.  During this period Watever sent many students to study the development of this bio composite that can be potentially used for numerous applications such as an alternative to fiberglass. To test the fabric, the team Gold of Bengal produced many prototypes such as surfboards, furniture and most of all the prototype of a boat that is 100% built from resin impregnated jute fiber.
The building of the second boat also took place in the shipyard TaraTari. It provided its infrastructures and molds for the sake of the team Gold of Bengal. Corentin de Chatelperron sailed then for 6 months in the Indonesian islands with this second prototype.
 In 2014 the project "Gold of Bengal" took off and created its own association in order to develop its projects around jute. Ary Pauget, the project's textile engineer who developed its system and built the machines that create the fabric, started its own company "Spirit of Bengal", with which he is  preparing to build different types of objects based on jute composite.